Join the Writing in the Dark Online Symposium!

Celebrate the craft and industry of all things dark in publishing with Tim Waggoner, multi-award-winning author of the brand-new writing guide Writing in the Dark.

This three-day symposium on horror writing and publishing will feature workshops, lectures, extensive networking opportunities, and more.

Special guests include:
Brian Keene
Mary SanGiovanni
Lee Murray
Dan Rabarts
Michael Knost
L. Marie Wood
Donna Lynch
Lucy A. Snyder
Jeff Strand
Michael A. Arznen
Heidi Ruby Miller
John Langan
John Edward Lawson
SPECIAL NOTE: VIP PLUS WORKSHOP ticket holders are asked to send a short story or chapter for review and comments in Tim Waggoner's workshops, in Word doc format, to [email protected] ASAP. Thank you!

Stay Home, Stay Safe, Have Fun

This online event features a main stage where author and instructor Tim Waggoner will lead the event. You can interact with the onscreen presenters, other attendees, and event staff through the chat area, and take polls as they pop up there as well. After the presentations, you can explore other areas of our virtual event space.

The Expo area features vendors just like at a convention. Here you will find publishers, authors, other workshops, and more.

In the Networking area, you can meet other attendees in speed networking sessions of 30 seconds to 5 minutes in length. If you want to maintain this connection you can exchange contact info that will be stored in your Hopin profile for later reference, just like exchanging business cards at an in-person event. The system introduces you to other attendees at random.

All you need to join us is:


a Hopin account
a ticket to the event
a strong internet connection

At this time our events are not compatible with the Safari web browser on laptop, desktop, and Android. For Apple phones and tablets Safari is the only compatible browser. We apologize for any inconvenience this might cause.



About the Presenters
Featured Presentation
Tim Waggoner has published close to forty novels and three collections of short stories. He writes original dark fantasy and horror, as well as media tie-ins, and his articles on writing have appeared in numerous publications. In 2017 he received the Bram Stoker Award for Superior Achievement in Long Fiction, he's been a finalist for the Shirley Jackson Award and the Scribe Award, and his fiction has received numerous Honorable Mentions in volumes of Best Horror of the Year. He's also a full-time tenured professor who teaches creative writing and composition at Sinclair College in Dayton, Ohio.



Special Guests

Michael A. Arnzen
Often funny, always terrifying, Michael Arnzen has been publishing experimental horror fiction and twisted poetry for over twenty years. His works have been adapted to film, music, and even playing cards and poetry magnets. A four-time winner of the Bram Stoker Award, Arnzen currently teaches in the MFA program in Writing Popular Fiction at Seton Hill University.
The Gorelets Omnibus
– published by Raw Dog Screaming Press in 2013 – collects a decade of his craziest poems and thinkpieces. Another RDSP title,
100 Jolts: Shockingly Short Stories
, remains a ground-breaking collection in the flash fiction movement. His latest books are the novel,
Play Dead
, and
Instigation: Creative Prompts on the Dark Side
, an E-book helper for writers. See what Mike is up to now and subscribe to his newsletter at:
http://gorelets.com
Brian Keene
Photo by John Urbancik

BRIAN KEENE writes novels, comic books, stories, journalism, and other words for money. He is the author of over fifty books, mostly in the horror, crime, and fantasy genres.

He has written for such Marvel and DC properties as Thor, Doom Patrol, Justice League, Harley Quinn, Devil-Slayer, Superman, and Masters of the Universe, as well as his own critically acclaimed creator-owned comic series The Last Zombie. Keene has also written for media properties such as Doctor Who, The X-Files, Hellboy, and Aliens.


Keene also hosts the popular podcasts The Horror Show with Brian Keene and Defenders Dialogue, both of which air weekly on iTunes, Spotify, Stitcher, YouTube, and elsewhere.


Several of Keene's novels and stories have been adapted for film, including Ghoul, The Naughty List, The Ties That Bind, and Fast Zombies Suck. Several more are in-development. Keene also served as Executive Producer for the feature length film I'm Dreaming of a White Doomsday

Keene serves on the Board of Directors for the Scares That Care 501c charity organization.


The father of two sons, Keene lives in rural Pennsylvania with author Mary SanGiovanni.


Michael Knost
Michael Knost is an author, editor, and columnist of science fiction, fantasy, horror, and supernatural thrillers.


He has written in various genres and helmed several anthologies. His Writers Workshop of Horror won the 2009 Bram Stoker Award® for superior achievement in non-fiction. His critically acclaimed Writers Workshop of Science Fiction & Fantasy is an Amazon #1 bestseller. His latest novel, Return of the Mothman, was a finalist for the Bram Stoker Award® for superior achievement in first novel.
He resides in Chapmanville, West Virginia with his wife, daughter, and a zombie goldfish. To find out more, visit www.MichaelKnost.com.
John Langan
John Langan is the author of two novels and four collections of stories. His second novel, The Fisherman, won the Bram Stoker and This Is Horror Awards. He is one of the founders of the Shirley Jackson Awards, for which he served as a juror during their first three years. He reviews horror and dark fantasy for Locus magazine. He lives in New York's Mid-Hudson Valley with his wife and younger son, and is slowly disappearing into an office full of books. And more books.
John Edward Lawson
John Edward Lawson is the author of 16 books of fiction and poetry, and numerous chapbooks. Over 500 of his poems, stories, and articles have been published in magazines, anthologies, literary journals, and newspapers worldwide. He has been called "The forgotten black man of horror," but he also regularly publishes science fiction, bizarro, mystery/thrillers, and literary fiction.

As an editor John is co-founder of Raw Dog Screaming Press, recognized by the Horror Writers Association in 2019 with their Specialty Press Award. He spent four years as editor-in-chief of The Dream People online literary journal of bizarro fiction and poetry. Other editorial projects include three print anthologies, four e-anthologies, and freelance work for such companies as National Lampoon and Double Dragon Publishing.

John currently serves as vice president of Diverse Writers and Artists of Speculative Fiction.
Donna Lynch
Donna Lynch is a two-time Bram Stoker Award-nominated dark fiction writer, spoken word artist, and the co-founder—along with her husband, artist and musician Steven Archer—of the dark electro-rock band Ego Likeness (Metropolis Records). An active member of the Horror Writers Association, her published works include
Isabel Burning
,
Red Horses
,
Driving Through the Desert
; and the poetry collections
In My Mouth
,
Ladies & Other Vicious Creatures
,
Daughters of Lilith
,
Witches
, and the Ladies of Horror Fiction Award-winning
Choking Back the Devil
, among others.
Lee Murray
Three-time international Bram Stoker Award-finalist, Lee Murray is New Zealand's most awarded speculative fiction writer and editor (Sir Julius Vogel, Australian Shadows). She is the author of numerous novels, novellas, and short fiction including the double award-winning Taine McKenna speculative thriller series (Severed Press), and supernatural crime-noir series Path of Ra (Raw Dog Screaming Press) which she co-writes with Wellington author, Dan Rabarts. She is proud to have edited fourteen anthologies of dark fiction. Lee lives with her family in the sunny Bay of Plenty where she conjures up stories for readers of all ages from her office overlooking a cow paddock.
Dan Rabarts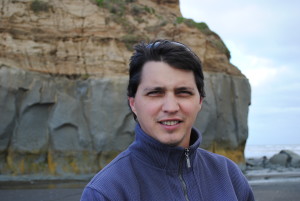 I am a writer of fantasy novels and speculative fiction, sometime narrator of podcasts (including stories for the Hugo award-winning StarShipSofa), occasional sailor of sailing things, and father of two wee miracles in a little house on a hill, under the southern sun.
In 2014 I received the Sir Julius Vogel Award for Best New Talent. Baby Teeth – Bite-sized Tales of Terror, the horror anthology I co-edited with Lee Murray also won the SJV for Best Collected Work and the Australian Shadows Award for Best Edited Work. My dieselpunk novella, Tipuna Tapu, was the winner of the 2017 Paul Haines Award for Long Fiction as part of the Australian Shadows Awards.


In 2017, my first novel, co-written with Lee Murray, will be released by Raw Dog Screaming Press. Hounds of the Underworld, Book 1 of the Path of Ra series, is a crime noir/horror mash-up set in a near-future dystopian Auckland.


My short stories have appeared in venues such as
Beneath Ceaseless Skies, Aurealis Magazine, Andromeda Spaceways Inflight Magazine
, and on the Parsec Award-winning steampunk podcast
Tales from the Archives
, among many others.
Mary SanGiovanni
Mary SanGiovanni is an award-winning American horror and thriller writer of over a dozen novels, including
The Hollower
trilogy,
Thrall, Chaos,
The Kathy Ryan series, and others, as well as numerous novellas, short stories and non-fiction. Her work as been translated internationally. She has a Masters degree in Writing Popular Fiction from Seton Hill University, Pittsburgh, and is currently a member of The Authors Guild, The International Thriller Writers, and Penn Writers. She is a co-host on the popular podcast
The Horror Show with Brian Keene
, and hosts her own podcast on cosmic horror,
Cosmic Shenanigans.
She has the distinction of being one of the first women to speak about writing at the CIA Headquarters in Langley, VA, and offers talks and workshops on writing around the country. Born and raised in New Jersey, she currently resides in Pennsylvania.
Lucy A. Snyder
Lucy A. Snyder is the five-time Bram Stoker Award-winning and Shirley Jackson Award-nominated author of over 100 published short stories and 14 books. Chaosium will release her novel The Girl With the Star-Stained Soul sometime in 2021. She also wrote the novels Spellbent, Shotgun Sorceress, and Switchblade Goddess, the nonfiction book Shooting Yourself in the Head for Fun and Profit: A Writer's Survival Guide, and the collections Garden of Eldritch Delights, While the Black Stars Burn, Soft Apocalypses, Orchid Carousals, Sparks and Shadows, Chimeric Machines, and Installing Linux on a Dead Badger. Her writing has been translated into French, Russian, Italian, Spanish, Czech, and Japanese editions and has appeared in publications such as Asimov's Science Fiction, Apex Magazine, Nightmare Magazine, Pseudopod, Strange Horizons, and Best Horror of the Year.


With Michael Bailey, Lucy also co-edited the critically-acclaimed collaborative dark fiction anthology
Chiral Mad 4
. When she's not writing, she's faculty in Seton Hill University's MFA program in Writing Popular Fiction and also works as a freelance developmental editor in a suburb of Columbus, Ohio. You can learn more about her at www.lucysnyder.com and you can follow her on Twitter at
@LucyASnyder
.
Jeff Strand

Jeff Strand is a four-time nominee (and zero-time winner, but c'mon, he lost to Stephen King TWICE!) of the Bram Stoker Award. He is a two-time nominee and one-time WINNER!!!! of the Splatterpunk Award. His novels are usually classified as horror, but they're really all over the place, almost always with a great big dose of humor. He's written five young adult novels that all fall into the "really goofy comedy" category. His book STALKING YOU NOW was adapted into the feature film MINDY HAS TO DIE, which premiered at the Yellow Fever Independent Film Festival in Belfast, Ireland. He lives in Atlanta, Georgia with his wife and one gigantic freaking cat.

L. Marie Wood
I have been a psychological horror author for over 30 years – no, really, I have… I started really young. I am the author of 4 novels, 130 short stories, and 6 feature -length screenplays, and several short screenplays. I've had some pretty neat things happen over the years. For example, I have been published in print and online – in newspapers, anthologies, chapbooks, magazines, and comic books (yeah, that was cool). My novel
The Promise Keeper
won the Golden Stake Award for Literature at the International Vampire Film and Arts Festival and yes, the trophy is actually shaped like a stake (so very cool). I won an award for my screenplay,
Home Party,
at the NOVA International Film Festival and another one of my screenplays was nominated there as well. I have a few short stories that have won awards. My first novel and first short story collection were on the long list for the coveted Bram Stoker award. My short story, "The Ever After" was part of the Bram Stoker Finalist anthology
Sycorax's Daughters
. I even managed to get recognized in The Mammoth Book of Best New Horror, Vol. 15 (2004) and as one of the 100+ Black Women in Horror Fiction (2018). Loving writing and reading the way I do, I try to stay involved in the community any way that I can. Over the years that has meant editing anthologies (5 so far!), running poetry contests (waayyy back "in the day", as in the late 90s, when I hosted a website called The Second Cup… ah, the memories!), speaking on panels about the genre, teaching horror and creative writing courses at post-secondary institutions (I created an Intro to Writing Horror course that I have had the pleasure of teaching at both the university and community college levels – sweet!), participating in and serving as an officer in organizations dedicated to fostering the craft of story creation (most recently as the Director of Curricula and Outreach for
Diverse Writers and Artists of Speculative Fiction
), running workshops to help elementary and junior high school students tap into their creativity, and programming the horror track at a convention (
MultiverseCon
, thank you very much). Yes, the English professor just wrote a massive run-on sentence, but let's just ignore that, shall we?
Thinking About Registering?
Help us shape this event to suit the needs of horror enthusiasts and anyone interested in writing.
Just fill out
this 4-question survey
built on blockchain technology to ensure you stay anonymous — we take your privacy very seriously! Thank you in advance for your help.
FAQ
Frequently asked questions regarding our platform and events are available at this evolving
knowledge base
.